AUTOMOTIVE TECHNICIAN OPPORTUNITY AVAILABLE
HIRING IMMEDIATELY!
TECHNICIANS OF ALL SKILL LEVELS SHOULD APPLY!
40 HOUR A WEEK GUARANTEE AVAILABLE!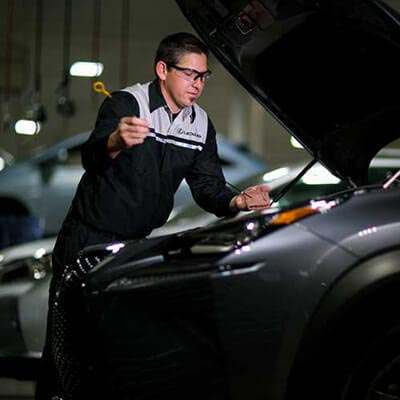 REQUIREMENTS:
Lexus of Mishawaka is currently looking to hire an Automotive Technician. Our automotive shop business is growing, and we are looking for auto techs to service our clients. Mechanics with Independent Service Station experience as with Midas, Monroe, Goodyear, etc. please apply.

TECHNICIANS WITH FOREIGN CAR MECHANIC EXPERIENCE ARE STRONGLY ENCOURAGED TO APPLY! Applicants MUST HAVE PREVIOUS SERVICE TECHNICIAN EXPERIENCE OR EQUIVALENT DEGREE! A valid driver's license is required. We offer an extremely generous compensation package and an industry-leading benefits package.
FULL CERTIFICATION TRAINING PROGRAM IS AVAILABLE, join the Lexus of Mishawaka team.
Apply now at https://www.lexusofmishawaka.com/employment/
Contact: Robert Grooms at 574-243-7700 for more information.
Start your journey to become a part of the Lexus of Mishawaka family today!